Our Electronic Document Management System is an easy-to-use solution for Archieving documents and images scanned or imported from other files, in order to do a quick search and easy browsing.
The system includes two components; the server and clients,
its methodology of work:
Scan documents on any scanner and stored in a tree structure on the server.
Users can search or browse the documents according to each user's preveleges.
You can activate archiving server on any device used for storage.
System Manager can add, edit, or cancel users.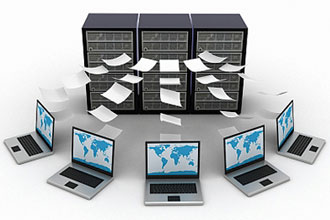 Our Electronic Document Management System works with Web technology, Means that there is a centralized Web Server and can Systemcan be run from any computer on the network, either a desktop computer or laptop and even iPad and mobile.
Document can be in several formats: Word, Excel, PDF/photos ... .... Linking with keywords and browsed by user privileges defined by the system administrator.